Commercial Food Sanitation Releases Digital Short Courses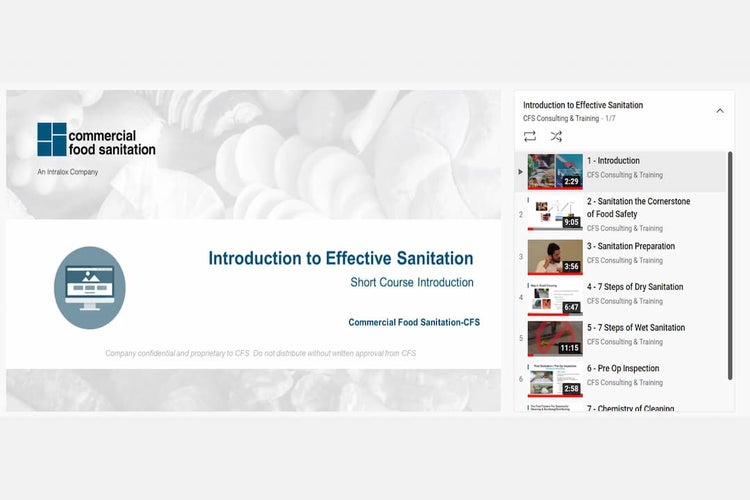 The COVID-19 pandemic may have stopped Commercial Food Sanitation (CFS), an Intralox company, from holding in-person training, but the team's commitment to food safety education never wavered. For the first time, the company released digital short courses available to everyone.
For more digital learning opportunities, don't forget to check out the CFS Institute.
The short courses include "Introduction to Effective Sanitation," "Hygienic Design is a Choice," and "Top 5 Causes of Conveyor-related Foreign Material Risk." They are geared toward food professionals employed as (corporate) engineers, sanitation team members, and operations/production members.
"Like many companies, COVID-19 made us adapt seemingly overnight," said CFS General Manager Darin Zehr. "Our goal for these short courses is aligned with our in-person training: To help food professionals reach their food safety and hygiene goals and create a passion for food safety."
 In a normal year, Commercial Food Sanitation hosts frequent hands-on training sessions in Shanghai, Amsterdam, and New Orleans. Since 2012, CFS has educated over 3,000 food safety professionals around the world.
The short courses are available in English, Spanish, Portuguese, French, Italian, German, and Chinese.