The Importance of Robust Periodic Cleaning Programs (Equipment and Infrastructure)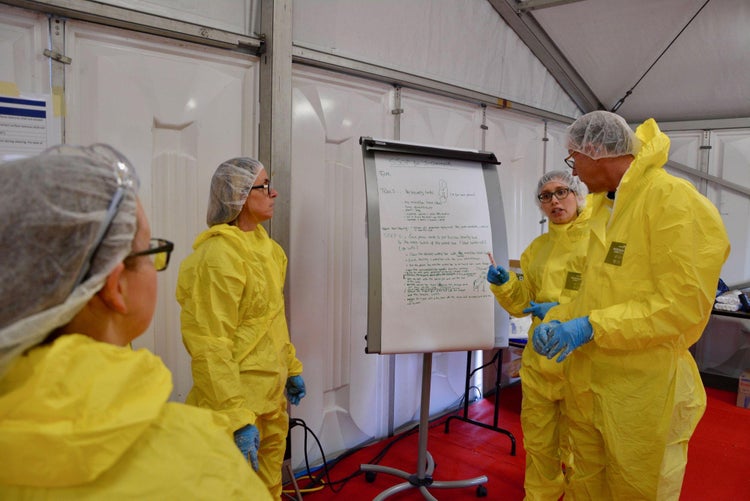 While a comprehensive program should govern all sanitation-related activities, Periodic Equipment and Infrastructure Cleaning are essential to address niche areas that may not be fully cleaned after each use.
These niche areas can become potential harborage points if not properly addressed.
Periodic Cleaning documentation, a key component within a functional sanitation program, allows you to manage and track non-routine cleaning tasks. Periodic Cleaning programs must be robust to address sanitation gaps, which are often directly linked to environmental findings and potential food safety issues.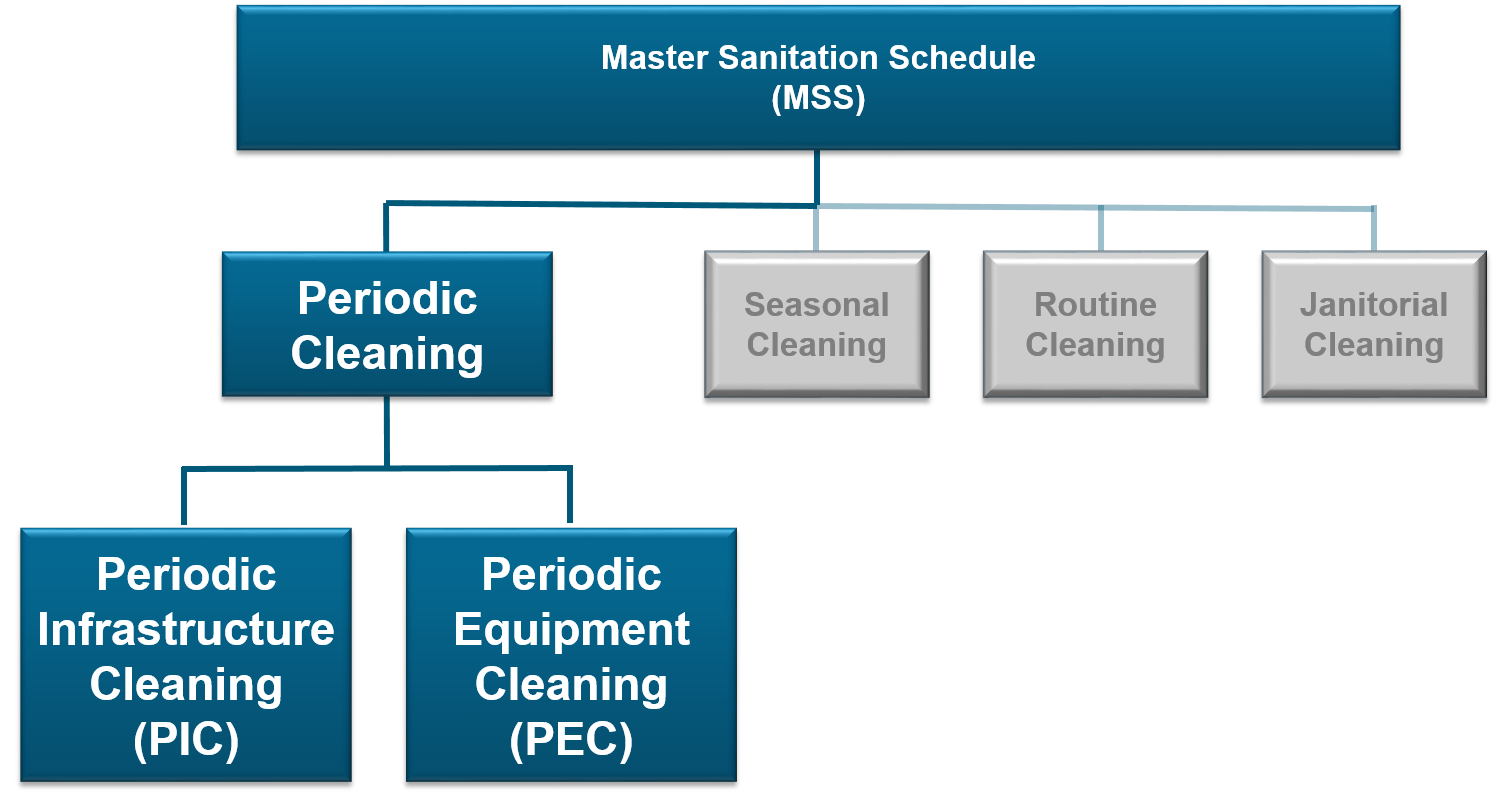 Non-routine sanitation tasks can be categorized as Periodic Infrastructure Cleaning (PIC) or Periodic Equipment Cleaning (PEC). The following are examples of potential items.
PIC Examples
Walls
Floors
Ceilings
HVAC ductwork
Lights
Overhead equipment (hoists, beams)
Pallet jacks
Forklifts
Floor scrubbers
Ladders
Exterior grounds
PEC Examples
Conveyors
Wearstrips
Freezers
Guarding
Scales
Electrical / Junction boxes
Pumps
Motors
Valves
O-rings / Gaskets
Probes
Spray devices
Idle equipment
Task Completion and Sanitation Success
Similar to a routine cleaning task, each periodic cleaning task should have a standard sanitation operating procedure (SSOP) and be conducted by trained personnel. During the periodic cleaning—sometimes referred to as "deep cleaning"—the equipment often needs to be disassembled more than it would during routine cleaning. Cleaning methods may be different, therefore the SSOP and required resources may differ from routine cleaning as well. Sufficient time and resources must be allocated to complete designated assignments within defined intervals successfully.
It is important to adhere to a detailed, comprehensive list of tasks and to set cleaning frequencies based on risk, history, and proximity to exposed product.

Reviewing and planning your periodic cleaning can synchronize resource needs cross-functionally. By planning scheduled cleaning, maintenance inspection or repair activities can be coordinated. Any opportunities to redesign cleaning and accessibility challenges should always be considered, as they enhance sanitation effectiveness and efficiency.
Before and after cleaning, each item should be visually inspected and periodically swabbed to verify that tasks are completed properly at designated frequencies.
PIC and PEC programs should be reevaluated when swabbing dictates and when process or structural changes are made. Task completion within defined frequencies should be tracked and measured as a Key Performance Indicator (KPI) for sanitation success.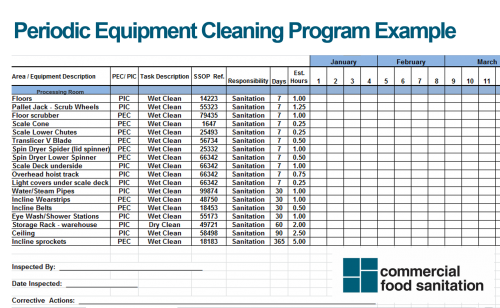 It is important to adhere to a detailed, comprehensive list of tasks and to set cleaning frequencies based on risk, history, and proximity to exposed product. A PEC assessment process helps obtain a detailed and data-driven evaluation of the risks of complex equipment.
Functional Cleaning Program Results
Although non-routine cleaning can be tracked and managed with the help of various tools, strong Periodic Cleaning programs always provide a complete and up-to-date overview of scheduled and completed tasks. A functional plan will secure resources and time for these activities, track execution, verify results, and ensure potential food safety risks are managed in your facility.