How to Stay Ahead of Food Safety Regulatory Changes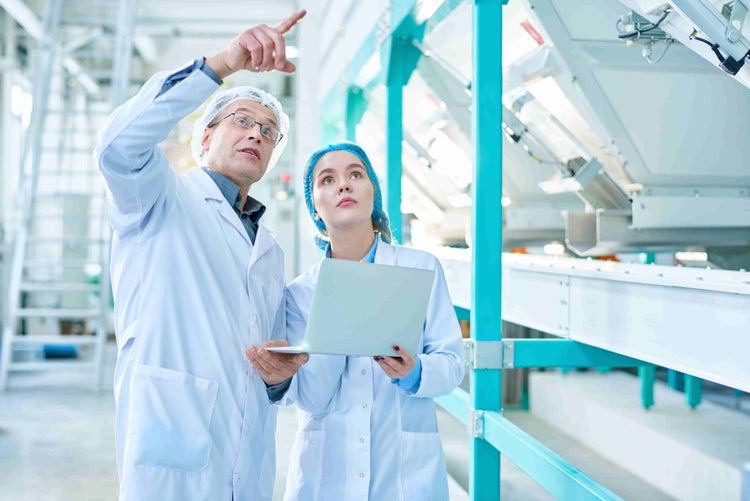 Reprinted and updated, with permission, from Intralox.com
3 Keys to Becoming Food Safe and Future Ready
Food accounts for $1.6 trillion (USD) of all global trade each year, and processors play key roles in ensuring that consumers receive safe products.
Recalls, customer complaints, and industry trends can all drive a need for changes in the food safety regulations that processors must follow.
So, why do some companies struggle to meet the demands brought by regulatory changes while others sail through them with relative ease? How are they setting themselves up to be food safe, future ready, and a few steps ahead?
To find out, we leaned on the immense knowledge and experience of some of our own experts who guide and train customers to prepare for food safety challenges before they arise.
Here are the steps they've seen companies take that you can follow to become food safe and future ready.
Build a Strong Culture of Food Safety
Creating and sustaining a company-wide mentality of continuous improvement is bigger than having a single program or posting a mission statement in the conference rooms. Successful brands have adopted a mindset that truly becomes ingrained in the company culture. Preserving the highest food safety standards must be a priority at every level of the organization.
In these types of cultures, the food safety message is openly communicated throughout the facilities. Not only is that piece of the company's vision on display everywhere; so are measurables such as swab counts, the number of pounds held during a given period, or completion rates of preventive maintenance. Such use of data is another indicator of how serious teams are about food safety and continuous improvement.
"Everyone at the plant is accountable for food safety." - Cari Rasmussen | Food Safety Specialist, Commercial Food Sanitation
Future-readiness is also a part of that mindset. When upcoming regulatory changes are announced, proactive cultures think about what they can do to prepare, rather than react because some unfortunate event has occurred. "Everyone at the plant is accountable for food safety," says Cari Rasmussen, Food Safety Specialist with Commercial Food Sanitation (CFS), an Intralox company. "And this starts with recognizing the proactive roles that each team at the facility can take. The idea that food safety is siloed to quality and sanitation is flawed."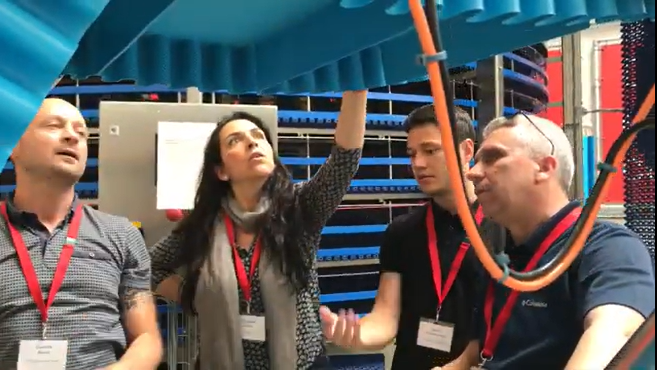 Kevin Guernsey, Global R&D Director of Intralox® FoodSafe™ Modular Plastic Products, has also seen a culture shift in the industry. "For years, food processors' key metric was pounds out the door," he says. But production metrics must be balanced with food safety objectives. "It's not just about product in a bag, it's about how much of that product is free from pathogens and foreign material contamination."
Involve Cross-functional Teams Early On
We consistently see good outcomes when food processors are open to bringing everyone together early on in a new project.
"Before building a new system," says Guernsey, "it's best when our customers involve their own core team from cross-functional areas such as safety, sanitation, and maintenance. They know the effects that operations and sanitation have on the equipment, and that helps us as a partner understand the full picture of what we need to achieve."
Include your equipment manufacturer in the discussion as well. "We hear from processors that some equipment isn't as easy to clean or maintain as they would like," says Rasmussen. "But in order for your OEMs to help you reach your goals, they must be included in those early conversations, too."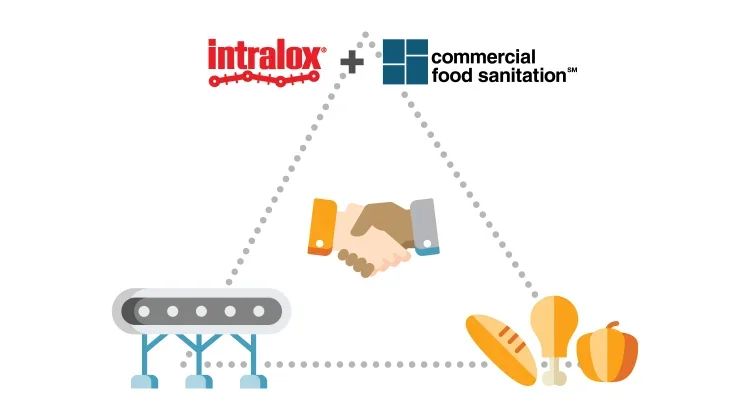 When everyone is engaged and asking the right questions, you have the best chance of making your plant future ready. Remember, a conveyor system built for today will still have to be cleaned, inspected, and maintained 20 years from now. That's why it's crucial to bring everyone together at the outset of a project.
Go Above and Beyond What's Required
When a new food safety regulation is announced, start thinking immediately about what you can do to not only meet those requirements, but to exceed them.
"We've seen companies wait until the deadline, panic sets in, and they become reactive," says Rasmussen. "Don't wait for the guidance to come to you. Start proactively working toward what the regulation might require so you can be one or two steps ahead of it."
There's a Japanese term—poka-yoke—that means "mistake-proofing." Guernsey and his team have added it to their work vocabulary. "For us, it's the idea that we should always be thinking about designing for the future and building things that help prevent mistakes," he says.
Look for OEMs that are interested in continuously improving their equipment design and working with you and your belt supplier to create lasting solutions.
Food processors have an enormous responsibility rife with complex challenges: Produce safe food, every day, at a scale that's affordable. But even with older equipment and unforgiving budgets, there are things you can control to help make your plant a food-safe, future-ready environment.
Build a strong internal culture. Get everyone involved. Be proactive, and you'll always be farther ahead than those who fail to plan and scramble to follow the rules at the last minute. There's too much at stake when you're literally feeding the world.
Partner with CFS to get ahead of your food safety challenges. Explore how we can help you.