Chemistry - Chemie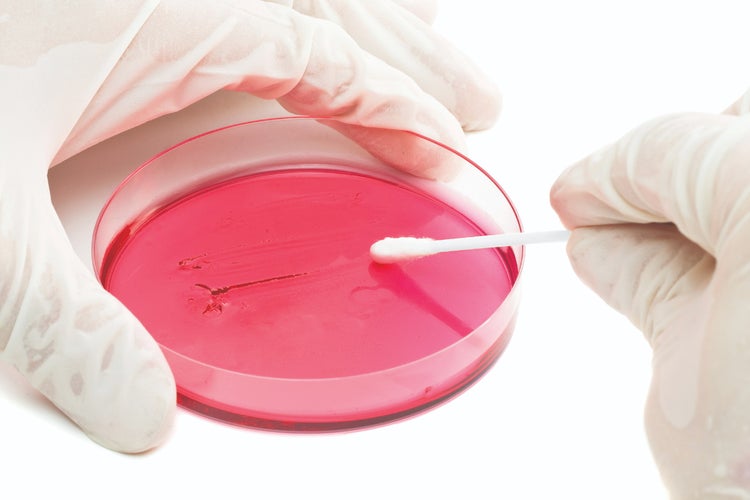 Chemistry behind cleaning and disinfection
How do you choose the right cleaning and disinfection chemicals? As known, chemistry is one of four essential factors for effective cleaning and disinfection. TACT is required, which stands for 'Temperature', 'Action', 'Chemical concentration' en 'Time'.
Read the full article in Dutch
The original publication of this article was in Dutch language. Continue to read the full article in Dutch...
De chemie achter reinigen en ontsmetten
Hoe kies je de juiste reinigings- en desinfectiemiddelen?
Zoals genoegzaam bekend, is chemie een van de vier essentiële factoren voor een goeie reiniging en ontsmetting, naast ook de tijd van inwerking, de mechanische actie en de temperatuur. Om het met een Engelstalig letterwoord te zeggen: er is TACT nodig, wat staat voor 'Temperature', 'Action', 'Chemical concentration' en 'Time'.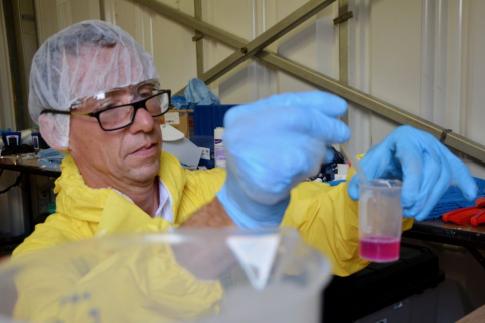 Bij de selectie van de juiste chemie zijn er dan weer vijf factoren die je in rekening moet brengen. Dat zijn de waterkwaliteit, het beoogde vuil, de compatibiliteit met de oppervlakte of materialen, de applicatiemethode en de geldende wet- en regelgeving.
"In onze workshop mochten we voor de natte reiniging van een transportband zelf met een waterslang en chemicaliën aan de slag", zegt Sarah Vandemoortele, kwaliteitsmedewerker bij diepvriesgroentebedrijf Ardo, site Koolskamp. "Dit was voor mij heel leerrijk, aangezien ik dit in mijn functie nooit zelf doe, maar wel instructies moet uitschrijven voor het reinigend personeel. Er zijn heel veel chemicaliën op de markt, elk met een specifieke werking en belangrijke voor- of nadelen voor de gezondheid van de gebruiker of het milieu. Dat maakt de keuze op zich al niet eenvoudig. Zelfs al is de keuze voor het reinigings- of desinfectiemiddel heel gericht en is de concentratie correct, dan nog kun je een teleurstellend reinigingsresultaat bekomen als je te weinig hebt geschrobd, niet lang genoeg, of als het water te koud was. Verkeerde chemicaliën gebruiken, of in een foute concentratie, kan zelfs je installatie aantasten. Het belang van een gespecialiseerde chemieleverancier werd mij dan ook eens te meer duidelijk!"
Read all Food Process Vakblad blogs on Sanitation Essentials Training
Multiple times a year, Commercial Food Sanitation offers 'Sanitation Essentials Training' courses in the European headquarters of its mother company Intralox in Amsterdam.
As a trade magazine we were invited to follow two Belgian participants during this three day course: Sarah Vandemoortele en Judy Ingelbrecht, both Assistant Quality Managers at vegetable processor Ardo in Koolskamp. They learned about the importance of food safety, hygienic design, and took matters into their own hands during the practical workshops. In a blog series Food Process Vakblad follows their experiences.