CFS team members recognized for their leadership in Dairy Food Safety Workshops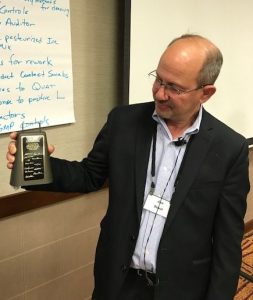 Commercial Food Sanitation team members, Joe Stout and Richard Brouillette, have played an active role in developing, improving and leading Dairy Food Safety Workshops with the US Dairy Innovation Center for the last seven years.
Joe Stout specifically has been involved with these workshops from the get go. Since 2011 he has led 31 training workshops and educated almost 1800 students. April 25th and 26th, 2017 marked Joe Stout's final workshop as the lead trainer.
During the occasion Stout was presented with a commemorative cowbell with signatures of many of the volunteers that trained the industry together with him. 
"Over the years, Joe and Richard both have had a profound impact on the dairy industry by sharing their expertise, dedication to education and best practices", comments Chad Galer, Director of Food Safety at Dairy Management Inc.   He continues: "Their involvement with the dairy industry helped many companies to make significant progress toward food safety."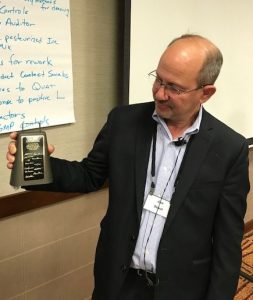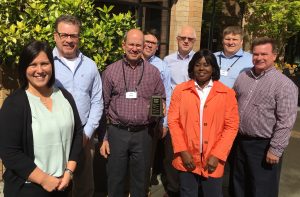 DMI will continue to organize the Dairy Food Safety Workshops on a regular basis, with knowledgeable third-party experts to ensure the long term success of these events. For more information, the dates for upcoming workshops and to register, go to usdairy.com/foodsafety.