Dezpadronize Podcast - Get excellence in your projects - Hygienic design of equipment with Sabrina Ferretti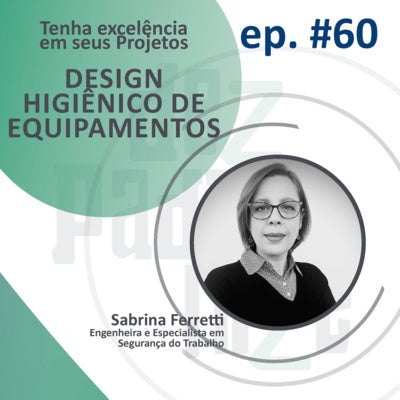 Sabrina Ferretti is a food engineer from UNESP, specializing in food safety. She has more than 20 years of experience, working in companies of different sizes.

Currently, she works as a Food Safety Specialist in a multinational consultancy (CFS - Commercial Food Sanitation) focused on Hygienic Design and Sanitation.

It also produces whiteboard videos on food safety (Youtube Channel - Isokay Consultoria) and now has its own consultancy (www.isokay.com.br). In addition, he is a columnist for the blog Food Safety Brazil.

In this third episode of the "Have Excellence in Your Projects" Series, Sabrina gave a class on hygienic design of equipment for the food industry.

Where to look for reference guides for consultation?

What are the main requirements to ensure the hygienic design of a project?

How to convince the board to invest in equipment within sanitary standards?

Another unmissable AUDIO-LESSON at Dezpadronize.

Let's learn together?

If you want to know more, visit our ESA Academy blog at www.plataformaesa.com.br.